3 Things to Remember Before Booking Hotels in Rameshwaram Near Tourist Places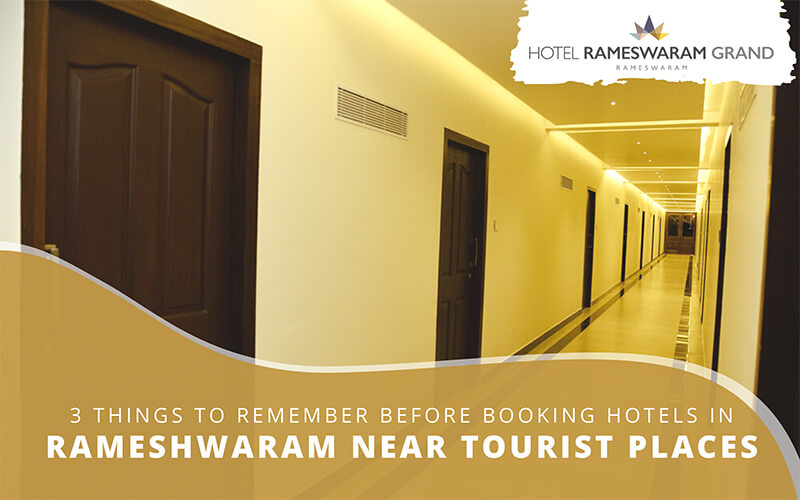 Rameshwaram is known for its temples, beaches, water-based activities, and Dhanushkodi. If you plan to visit the city, it's important to find hotels in Rameshwaram near tourist places. With so many unique places to explore, you must have some of the essential travel tips in mind before you embark on your journey. Here are a few tips to make your stay in Rameshwaram as comfortable as possible.
Accommodation Options
Rameshwaram is a peaceful city with immense spiritual importance for Shiva and Vishnu devotees. The city's heritage spots attract visitors from different parts of India and from all over the world. You can expect a very comfortable stay in Rameshwaram as it has accommodation options for all budgets. You can choose from high-end hotels to low-range budget accommodations since the reverent city caters to all its guests equally. Most hotels are close to prime sightseeing spots and temples to ensure you can make the most of your time in the city. Hotels are specially packed during the festival season; hence it is advisable to pre-book your stay in one of the best accommodations in Rameshwaram, like Hotel Rameshwaram Grand.
Travel
Commuting from the different towns is more accessible due to the various modes of travel to and from the city, provided you book your trip and hotels in Rameshwaram in advance. You can travel to Rameshwaram by air, train, or bus via nearby cities like Madurai, Coimbatore, Puducherry, and Chennai.
Air
Madurai is located at a distance of 171 kilometers from Rameshwaram and is the nearest airport for travelers. You can also travel by road through government and private buses and taxis from Madurai, which takes approximately 4 hours.
Rail
Rameshwaram is well-connected to major cities. Some trains that terminate at this temple town include Okha Express, Shradha Setu, Bhubhaneshwar Express, and Manduadih Express.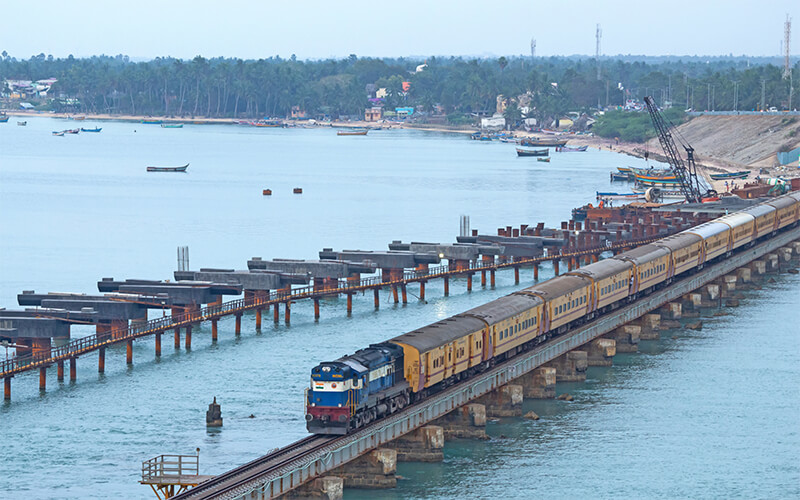 Road
The most accessible mode of travel to Rameshwaram is by road, as the town boasts a central bus terminal with buses from many cities around the state. Like many tourists, you may also favor traveling by car and bus due to the excellent road conditions.
Sight Seeing
Rameshwaram is one of the best spots if you want to explore spirituality. With a wide range of temples and heritage places to visit, you must make your travel plans in advance and book your sightseeing spots to avoid the last-minute hassle. From the famous Ramanathaswamy Temple and the Pamban Bridge to Ram Setu and Danushkhodi Beach, there are plenty of attractions in Rameshwaram. The coastal city makes for an ideal vacation spot to travel with your family or friends and eat at some exciting dining restaurants in Rameshwaram.
Book yourself into one of the best hotels to stay in Rameshwaram, located conveniently close to the temple. Hotel Rameshwaram Grand is one of the closest hotels near a tourist place in Rameshwaram. We help you connect with your spiritual self through our attractively furnished rooms and top-class amenities, making your stay comfortable. Here's the link https://goo.gl/maps/d4wyfWX8wEhf347GA to reach us quickly and easily.