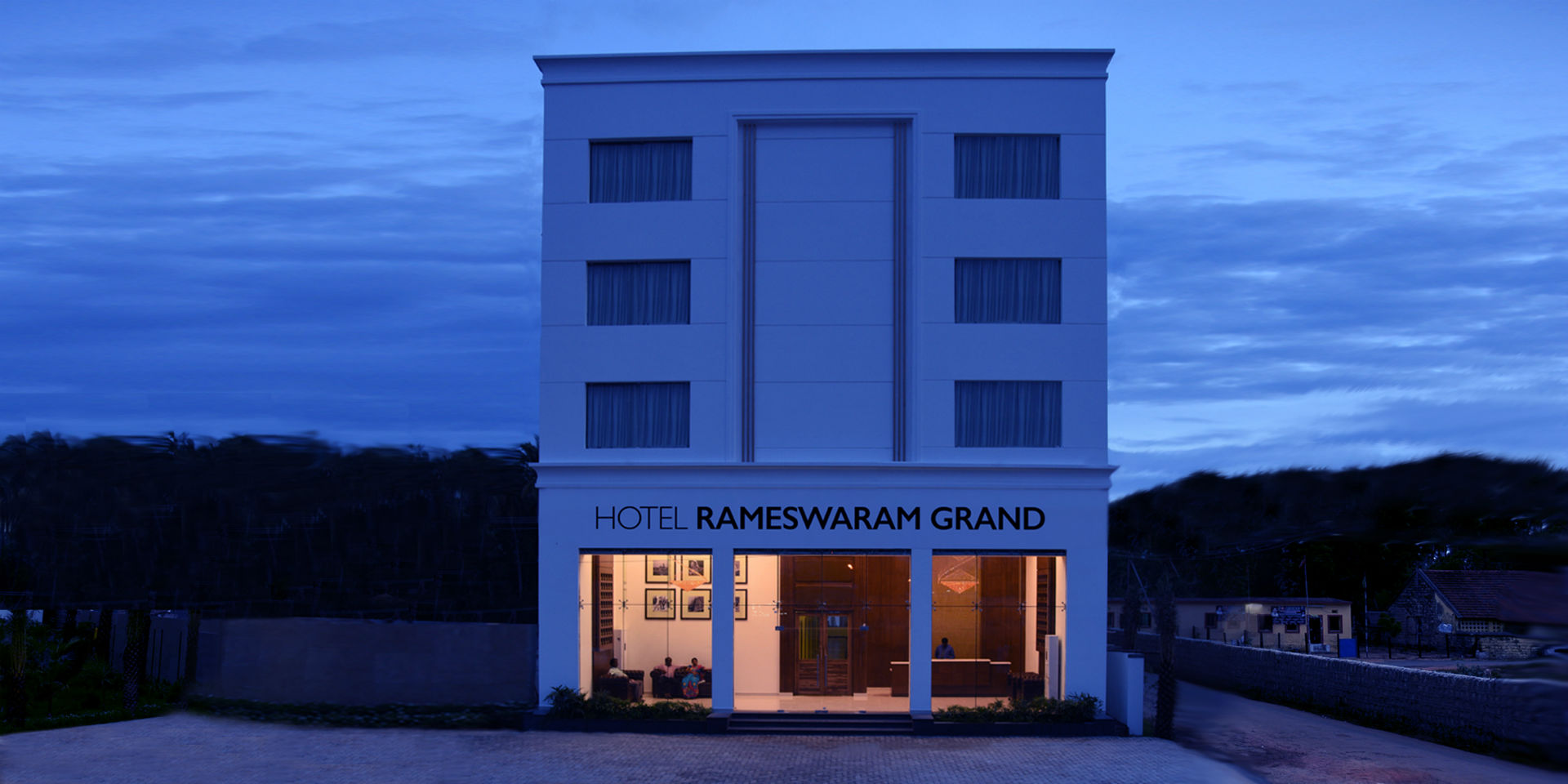 Welcome To Hotel Rameswaram Grand
Hospitality isn't only about offering a welcome drink or a complimentary gift – it goes beyond that! At Hotel Rameshwaram Grand, we take pride in being a gracious host. Blending with the Indian Ocean, we're undoubtedly one of the finest hotels in Rameswaram.
We take our inspiration from none other than the Lord Rama himself; while he build a bridge across the sea to meet his beloved Sita, we have building bridges across hearts, connecting with people as they attempt to reconnect with their inner self.
At the Hotel Rameshwaram Grand, we offer 70 beautifully furnished rooms – double bed and triple bed at affordable prices. All our rooms are done in contemporary decor and come equipped with modern amenities. The inviting ambience, personalized service, and heartfelt hospitality are sure to keep you coming back for more!
Contact Us
"
We loved the hotel and especially the people who offer the best service in the world, lovely smiles, grace, poise and charm that is matchless. Perfect!
Read More
"
"
This is my first stay at Hotel Rameswaram Grand. I find no other word than A* in expressing my opinion to the warm reception on arrival, efficient service and making one feel at home when one is away from home.
Read More
"
"
Exceeds my expectations. It was a pleasant and enjoyable stay. Thank you for making our stay in your hotel a pleasant and enjoyable one.
Read More
"