How To Choose the Best Hotels to Stay in Rameshwaram?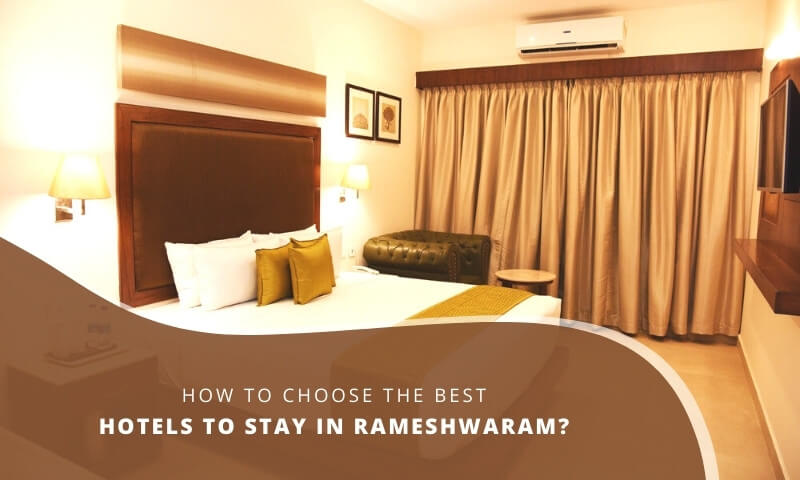 Rameshwaram is a beautiful island and an important spiritual destination for Hindus. Some believe that Lord Rama made a Shiva Lingam worship Lord Shiva to absolve himself of Brahmahati Dosham for killing Ravana, a Brahmin by birth. Others believe that the linga was installed before Rama went to Sri Lanka to seek Lord Shiva's blessings before killing Ravana. Irrespective of what you believe, it is widely accepted that a visit to Kasi is complete only when it is immediately followed by a visit to Rameshwaram to seek the blessings of Lord Ramanathaswamy. If you are visiting this beautiful island and looking for hotels to stay in Rameshwaram, here are a few things to remember:
Choose a Hotel That's Close to The Temple
Besides the Ramanathaswamy Temple, a few other places in Rameshwaram are worth visiting, including Adams Bridge, Danushkodi, and Kothandaramaswamy Temple. But the Ramanathaswamy Temple is undoubtedly the most visited attraction and the only reason why millions of people visit the island city every year. Therefore when looking for accommodation, make sure you search for hotels near Rameshwaram Temple.
Hotel Rameswaram Grand is only 3-minutes away from the temple and three minutes away from the main bus stand. Remember that we're just opposite Rameshwaram Railway Station if you're arriving by train.
Choose a Hotel That Respects Your Food Choice
Agreed, South Indian cuisine is wonderful. But not everyone would love eating idli, dosai, or vazhai illai saapadu three times a day. This is especially true for elderly North Indian tourists who want to stick to their routine dal-roti-sabji options and aren't too comfortable eating rice-based food every day. Look for a place to stay in Rameshwaram that's happy to accommodate guests with varied tastes in cuisine options and food choices. Being an island, seafood is aplenty and served fresh – from cuttlefish and crabs to octopus and shrimps. There are equally varied options for vegetarians as well.
At Hotel Rameswaram Grand, we offer various food options, including North Indian, South Indian, Continental, and Oriental cuisine. From Bourbon-glazed salmon and tacos to Chettinadu chicken and tandoori to dal bati, pizzas, pulao, and biryani, there's something for everyone. The Curry is also one of the very few restaurants in Rameshwaram that serves Jain food.
Choose a Hotel That Can Guide You to the Different Places
When traveling in Rameshwaram, you need a local to help you around the city. What are the different places to explore in Rameshwaram besides the temple? When and how to travel? What local things must you buy and the local delicacies to try? Where to sample street food? How to bargain with local auto drivers and taxi operators? What are temple timings? What to look for when visiting a place? Look for hotels to stay in Rameshwaram that guide tourists about the nuances of traveling within Rameshwaram.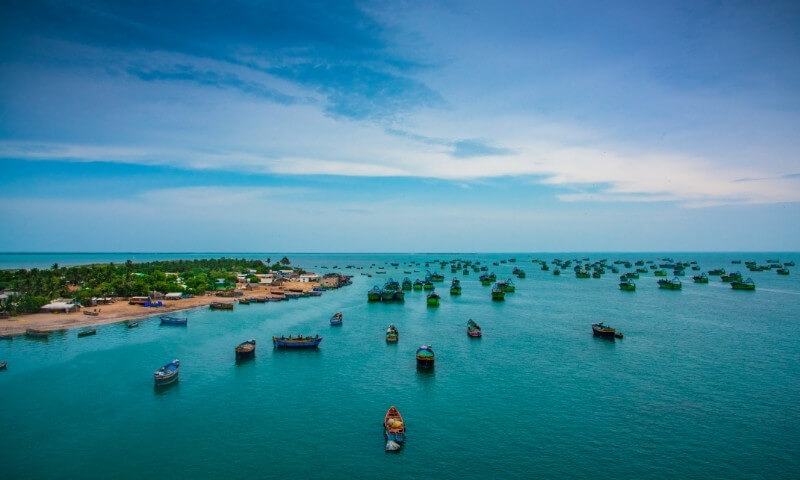 Call 8825466315 if you plan to visit Rameshwaram and look for hotels in Rameshwaram near the temple. Follow the link https://goo.gl/maps/d4wyfWX8wEhf347GA to reach our hotel in the shortest possible time.