How To Make the Most of Your Street Shopping Experience in Rameshwaram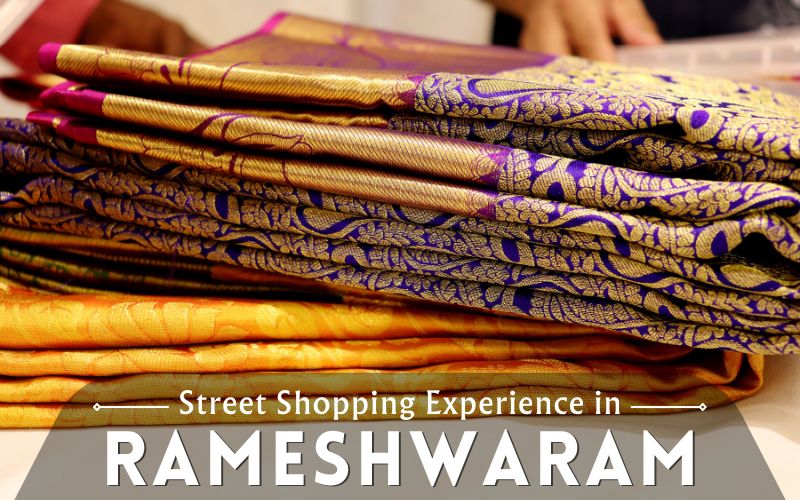 Rameshwaram is famous for the Ramanathaswamy Temple and the various stalls selling a wide range of things, including seashells, brass items, and even dried fish. If you are visiting the island city, here are a few things you must remember when street shopping in Rameshwaram.
1. Make A List of Things You Want to Buy in Rameshwaram
Before going street shopping in Rameshwaram, we suggest listing things you want to buy. The island city is famous for a lot of things, including handicrafts made using seashells, conches, brass items, wooden toys, sphatika (quartz crystal) malas and bracelets, pavizham (red coral) malas and bracelets, pearls, hand fans made using palm leaves, handicrafts made using coconut shells, and even dried fish.
Some of the seashell handicrafts you can buy include – necklaces, bracelets, earrings and trinkets, mirrors, and keychains.
2. You Must Haggle When Buying from Any Store
An essential rule of street shopping in Rameshwaram is that you must never hesitate to bargain, irrespective of whether you're buying from a street stall or a proper store – unless it is a recognised place like the Tamil Nadu Handicrafts Development Board (goes by the brand name Poompuhar), Khadicraft, etc. Most sellers, including store owners, inflate their prices to make the most from gullible tourists, including foreigners. This is especially true for stalls that don't have a price tag on their product – the price of the product often changes from customer to customer.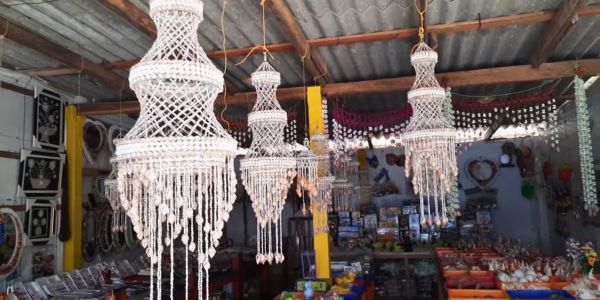 3. You Must Lookout for Low Quality and Imitations
Corals, quartz crystals, pearls, etc., are commonly sold items and an essential part of street shopping in Rameshwaram. But you must be very careful when buying them as they are expensive and easy to cheat. If you don't know how to verify their authenticity, we suggest you buy from a reputed store that sells these items with a bill and a certificate of authenticity. They're a little expensive, but worth the money.
Rameshwaram is a small city with pretty much everything concentrated around the temple. Navigating the small alleys and lanes isn't rocket science. But if you're in a bind and don't know how to bargain with the locals, we're happy to help! Our staff can guide you about whom to contact and what to buy.
Visit us to book hotels in Rameshwaram near the temple. We're only walking distance from the Ramanathaswamy Temple and the Rameshwaram Railway Station.