The Ideal Rameshwaram Travel Guide For First Timers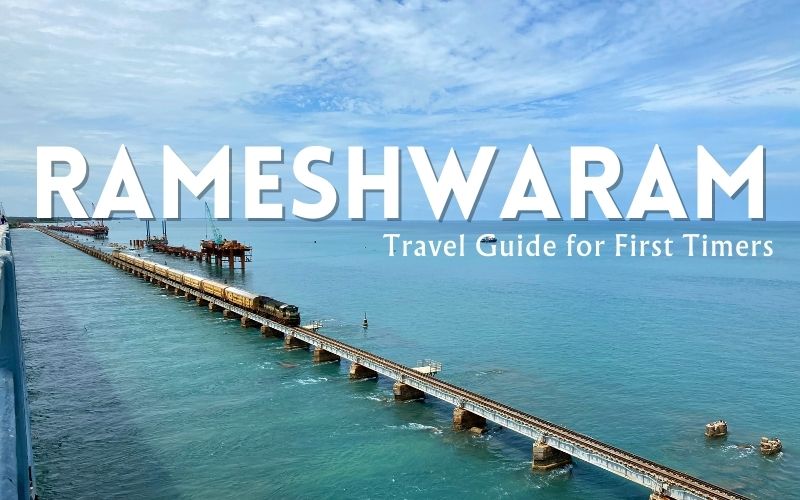 Rameshwaram is a small temple town on Pamban Island at the extreme end of South India. It is an ancient city believed to have been inhabited since the Treta Yuga when Lord Rama consecrated a Shiva linga to perform a puja after returning from Sri Lanka. Here's a perfect Rameshwaram travel guide for first-timers.
Why To Visit Rameshwaram?
There are plenty of attractions in the island city. Here are a few places that must be a part of your Rameshwaram travel guide for first timers. We list some for you:
Ramanathaswamy Temple – This temple is dedicated to Lord Shiva and is part of the Char Dham yatra. The main idol is believed to have been consecrated by Lord Rama to perform a puja atoning for the sin of killing Ravana, a Brahmin, and a great Shiva devotee.
Dhanushkodi – It is believed that Lord Rama ordered Hanuman to build a bridge to travel to Sri Lanka to rescue Sita. This is now a ghost town that was destroyed overnight after a huge cyclone hit the place in 1964. You can also witness the Rama Sethu or Adam's Bridge, the mythical bridge that once connected India to Sri Lanka.
A P J Abdul Kalam – This memorial is dedicated to the late President Abdul Kalam. It was constructed by the Defence Research and Development Organisation as a tribute to his contribution to the nation and the DRDO.
Some other places you must visit here include Villundi Theertham, Pamban Bridge, and Ariyaman Beach.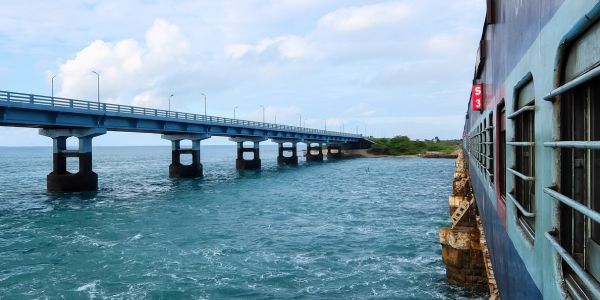 When To Visit?
Rameshwaram is hot and humid throughout the year, but the summer months are exceedingly terrible to bear, with temperatures soaring up to 40°C. June to October is monsoon and very humid, with temperatures ranging from 28°C to 35°C. But winter is the best time to visit, especially if you are looking for a Rameshwaram travel guide for first-timers. If you are looking to travel to the city to witness the Thirukalyanam, one of the temple's biggest festivals, we suggest visiting from July to August.
Where To Stay?
If you are looking for an affordable hotel in Rameshwaram, visit Hotel Rameshwaram Grand. We are one of the very few 3-star hotels in Rameshwaram near the temple offering five-star accommodation. Call us now to learn more about the island city and book a hotel room.