5 Factors That Make Us the Best Accommodation Services in Rameshwaram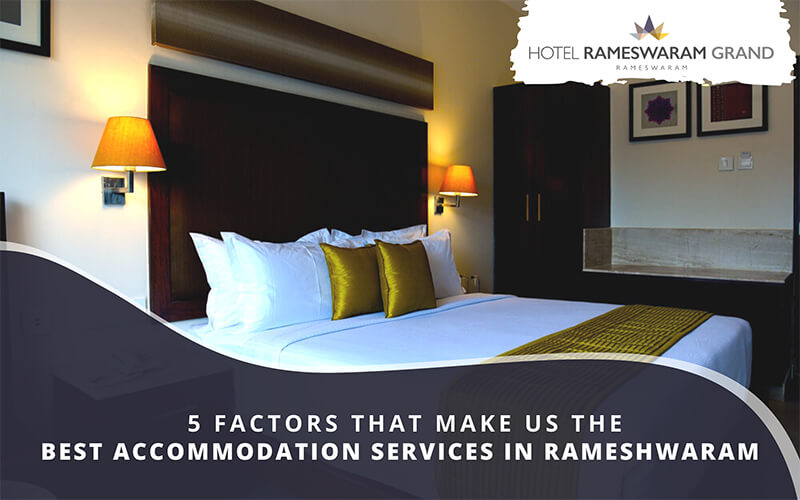 Booking a hotel in Rameshwaram can be overwhelming if it is your first time travelling to the city. Though the internet has simplified hotel booking, you still need to factor in personal requirements, especially if you intend to travel with family. Here are the top factors you should consider before zeroing down on the best accommodation services in Rameshwaram.
Location
Your hotel location is the foremost factor when choosing your stay in Rameshwaram. This is especially important if you're in the city to visit the temple. It is believed that visiting the temple during Brahma muhurtam is auspicious. If the hotel is within a walking distance from the temple, an early darshan is easy. Similarly, the temple is crowded during festive occasions – it's best to look for hotels in Rameshwaram close to the temple.
A family trip with kids will probably mean looking for full-service hotels in Rameshwaram close to the various tourist attractions like the water sports, Pamban bridge, A.P.J. Abdul Kalam House, etc. Hotel Rameswaram Grand is only three minutes away from the Rameshwaram Temple. We are close to the temple, making it feasible for you to pay your respects to the deities at ease and also saving you precious time to get ready in the morning.
Accessibility
Another essential factor with hotel bookings is your access to various public transport systems to make things more manageable. Easy accessibility to the railway station, bus stands and various shopping sites are also important to ensure a comfortable stay in Rameshwaram. As one of the best customer service hotels in Rameshwaram, Hotel Rameswaram Grand is conveniently located just opposite Rameshwaram Railway Station and approximately three minutes from the main bus stand. We can arrange airport & local transfers on prior request for nominal charges. You will find that the hotel is also very close to all major tourist attractions in the city and offers arrangements for tour guides on request.
Facilities
When you travel to Rameshwaram with family, especially kids, you need to ensure the hotel facilities have all the latest amenities. A 24 -hour concierge and wake-up call service ensures that you attend the morning puja on time. Hotel Rameswaram Grand offers the best room service in Rameshwaram, offering 24-hour Wi-Fi internet and room service, laundry service and a doctor on call for emergencies. We also provide an exceptional dining experience with one of the best restaurants in Rameshwaram. From the delicious extravagance of Indian flavours and fine delicacies to the lip-smacking international cuisine at 'The Curry' restaurant. We understand the importance of services, cleanliness and different amenities that add comfort to your stay.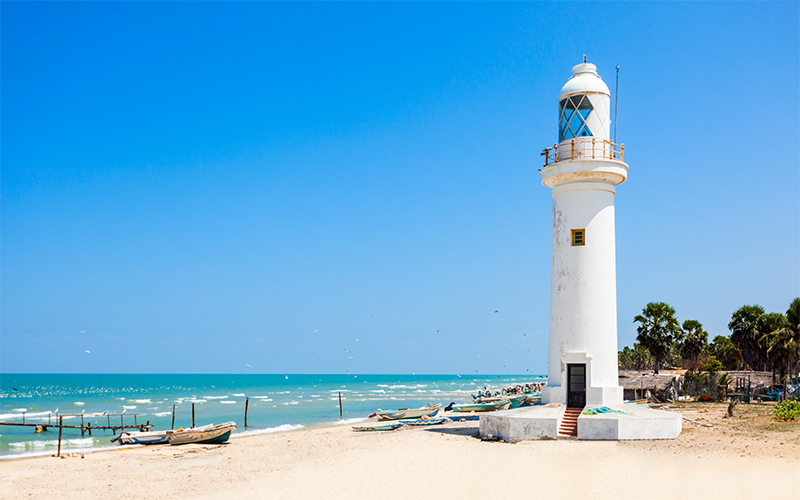 Price Factor
If you are wondering which accommodation in Rameshwaram suits your budget, consider all the value-added services like extended hours, laundry, types of rooms and personalised services before finalising your hotel booking. At the Hotel Rameswaram Grand, we offer 70 beautifully furnished rooms with contemporary décor and modern amenities at affordable prices. Our inviting ambience, professional staff and heartfelt hospitality will make your trip to Rameshwaram memorable.
Reviews
Hotel reviews are one of the most significant factors determining your booking of the best service provider hotels in Rameshwaram. In an era of technology and communication, you can go through 100% honesty and transparency in testimonials of tourists writing about their hotel experiences in the city. Don't forget to check the reviews of Hotel Rameswaram Grand shared by various people regarding their experience. Besides the hotel websites, you can gather information from many online travel forums, hotel reviews and social media sites.
Your trip to Rameshwaram will offer guaranteed pleasure if you take the time to consider all the above factors before choosing the hotel. Book yourself at Hotel Rameswaram Grand, one of the best and most cost-effective hotels in Rameshwaram. Visit us!