What is the Best Month and Season to Visit Rameshwaram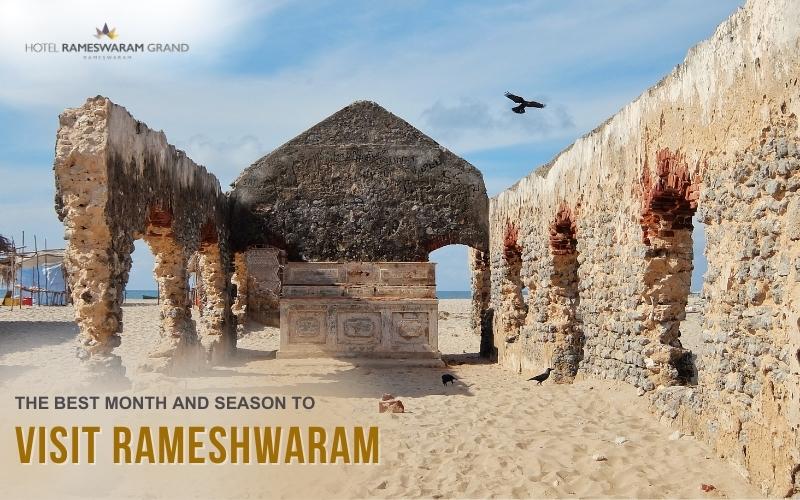 Content to be written as the topic following What Is The Best Month To Visit Rameshwaram
Rameshwaram has a tropical climate, which means while the seasons change from time to time, the temperatures remain consistent. This means Rameshwaram is an all-season destination. However, as a coastal location, Rameshwaram experiences hot summers and cool winters, making the months between October to March the best months to visit Rameshwaram.
Best Time To Visit Rameshwaram (Winter Season)
As earlier said, the winter season is the best time to visit Rameshwaram. The cool breeze offers some relief from the constant humidity and makes mornings and evenings pleasant. The temperature too ranges from 20ºC to 30ºC during the months. During December, the temperature could fall to as low as 25ºC.
Worst Time To Visit Rameshwaram (Summer Season)
Summers are typically unbearable in Rameshwaram with temperatures ranging from 33ºC to 43ºC from March to June. The climate is bearable only during the mornings and late evenings. But there are a few advantages to booking accommodations in Rameshwaram during this season. For one, summer being a low season, rooms are very cheap. Hotels also announce discount packages, throwing in complimentary lunch and dinner, or free cancellation, early check-in, etc. They could also throw in some discount as well. It's also the best time to engage in water sports like paddleboarding, standup boarding, etc.
Shoulder (Monsoon) Season
Monsoon is from July to September and is the best time to enjoy the verdant greenery around this coastal town. People also visit the city to celebrate the annual Thirukalyanam festival held between July and August to celebrate the wedding of Lord Ramanathaswamy with Goddess Parvathavarthini. While the temperature ranges from a pleasant 28ºC to a hot 35ºC, it can get quite humid as well. And that is why we suggest you contact us before booking hotels in Rameshwaram.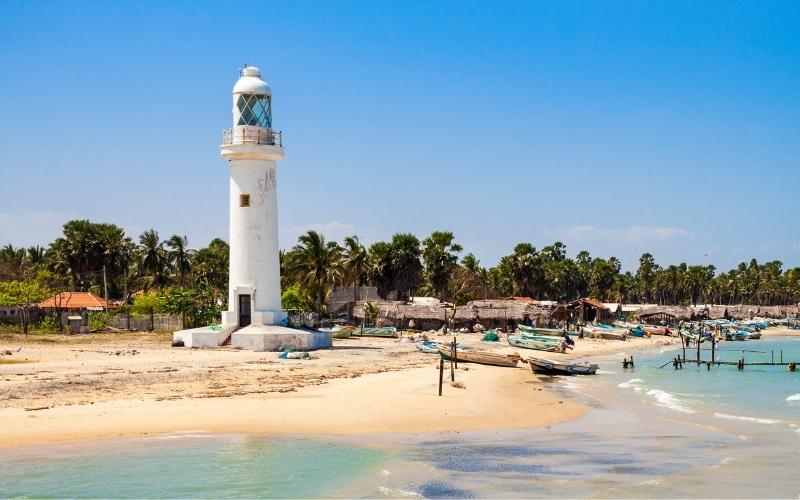 Best Month To Visit Rameshwaram
If a season by season account isn't enough, here's a month by month account of the best month to visit Rameshwaram.
• January – Flamingo season, Makar Sankranthi
• February – Flamingo season, Mahashivaratri (10 Day Celebration), Silver Chariot Festival
• March – Mahashivarathri, Panguni Uthram
• April – Panguni Uthram, Chithirai Festival
• May – Vasanthutsavam
• June – Ramalinga Prathishta
• July – Thirukalyanam
• August – Aadi Amavasya celebration
• September – Navarathri celebration
• October – Kandashasti Festival, Best Season for Watersports
• November – Kandashasti Festival, Best Season for Watersports
• December – Arudra Dharshan, Best Season for Watersports
If you're not sure about the best month to visit Rameshwaram and things to do when you're here, call us. As one of the best hotels in Rameshwaram, we not only promise great accommodation but also help with travel and activities.