Famous Foods in Rameshwaram That You Must Try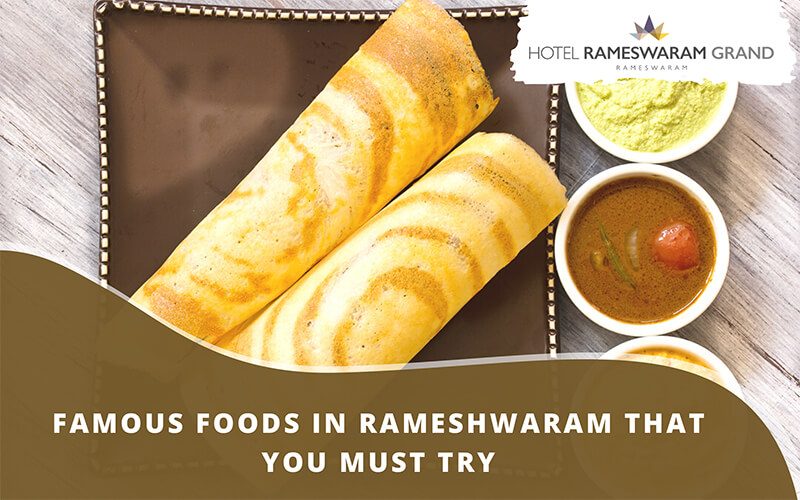 If you're interested in understanding the history and culture of Rameshwaram through its food, you've come to the right place. From the Ramanathswamy temple to Dhanushkodi, there are plenty of places to explore in Rameshwaram. But did you know that this quaint little town has an eclectic food culture that combines the best Hindu and Muslim cuisine? We've listed some of the famous foods in Rameshwaram you must try.
Filter Coffee – The Taste of Tamil Nadu
Just like every other town in Tamil Nadu, Rameshwaram is also famous for its filtered coffee. It's the elixir of life, helping people sustain themselves through the day. A typical Tamil meal is incomplete without filter coffee, thanks to its abundant coffee plantations. Different coffee shops serve fresh filter coffee throughout the day. Fresh filter coffee smells and tastes better than instant coffee. And it has plenty of health benefits as well. A cup of filter coffee must be on your to-do list while traveling to Rameshwaram.
Vegetarian Meals
Tamil Nadu is a vegetarian lover's paradise thanks to the plenty of food options. When in Rameshwaram, don't forget to sample some delicious veg meals. A typical vegetarian meal includes an assortment of gravies called curries, ranging from dal, sambhar, and puzhi kuzhambu (a spicy curry made of vegetables and tamarind extract) to rasam (a spicy soup primarily made of tamarind extract and pepper.) and curd. The accompaniments include a variety of dishes made using local vegetables. Every meal is served with appalam or the pappad. Desserts are often payasam. You can enjoy these quality meals at some of the best restaurants in Rameshwaram.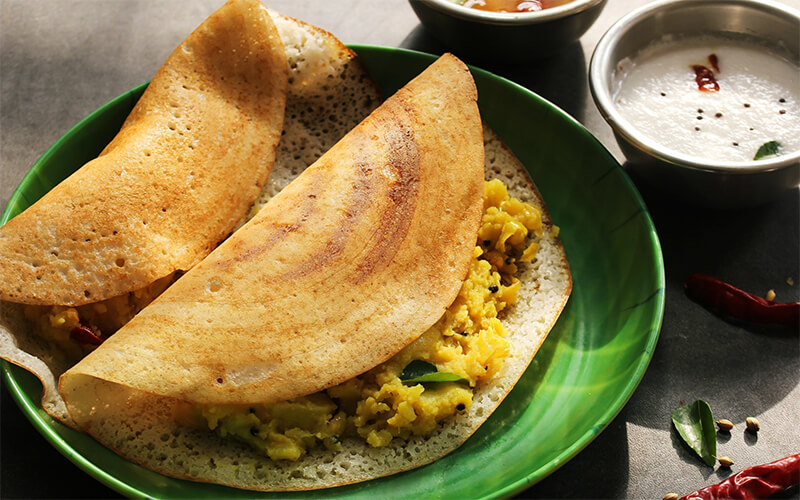 Non-Vegetarian Meals (Tamil Sahibu Cuisine)
Thanks to the local Muslim population, Rameshwaram is famous for its non-vegetarian cuisine. Besides the regular biryani and parotta, plenty of soup stalls offer a range of mutton and chicken dishes. From mutton thala curry and goat leg soup to botti curry, these stalls are a non-veg lover's delight. And don't forget to sample kari dosai, kola urundai, and kothu parotta. And if you interact with the locals, ask them for their special massi podi, a specialty made using dried tuna.
Seafood Meals
Being a coastal town, seafood is integral to life in Rameshwaram. From dried squid to cuttlefish and conches, crabs, and prawns, there are plenty of seafood varieties for everyone to sample. You could also try the seafood at one of the many seafood stalls on your way to Dhanushkodi.
Looking for Quality Accommodation Options in Rameshwaram?
Rameshwaram is a beautiful town that cannot be explored in a single day. Visit us if you are looking for quality hotels in Rameshwaram. We not only promise quality accommodation but also guide you to the best local restaurants in Rameshwaram and other attractions as well.
The Curry, our in-house restaurant, is one of the best seafood hotels in Rameshwaram, offering a range of cuisine, including South and North Indian, Chinese, and Continental. Book your rooms online or call us at +91 88254 66315.