The Rameshwaram Connection: Why is the Abdul Kalam Memorial Special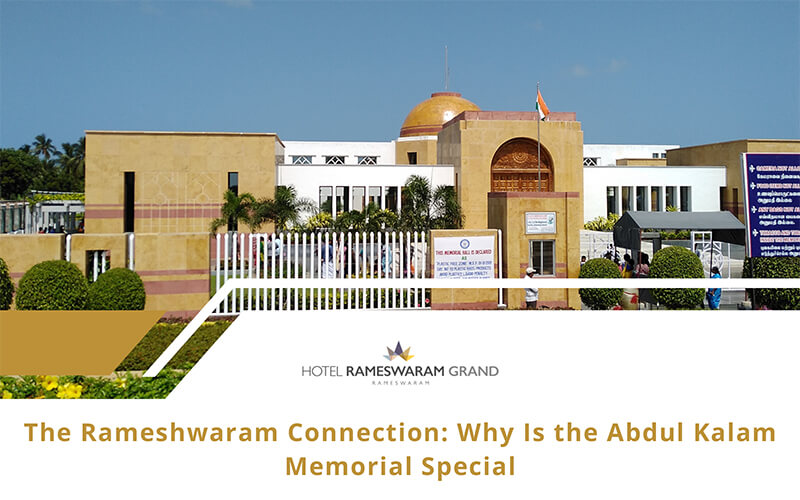 Dr. APJ Abdul Kalam was the 11th President of India and a renowned scientist who is fondly remembered as the Missle Man of India. He was an honest and self-disciplined person committed to launching India into the elite space club that was only reserved for the USA, Russia, Japan, and China. The Abdul Kalam Memorial in Rameshwaram is dedicated to the Former President to celebrate and honor his memory. Here are a few reasons why you must visit the memorial at least once:
1. Dr. Abdul Kalam Was a Securalist at Heart
Dr. Kalam was a devout Muslim who performed his prayers without fail and observed the Ramzan fast dutifully. But he was also an ardent secularist who read the Bhagavath Gita and Quran with equal fervor. He was believed to be devoted to Lord Krishna as much as he was fascinated by the Prophet.
In fact, he was opposed to being recognized only by his religion. For instance, once, when a young student asked him if he was a scientist, technologist, or Muslim, he insisted on the importance of being recognized as a good human being.
2. Dr. Kalam Believed in Simple Living and High Thinking
Almost everyone interacting with Dr. Kalam has attested to his simplicity and gentle behavior. The only material possessions he owned were 2500 books, a wristwatch, four trousers, six shirts, three suits, and a pair of shoes. He was very keen on not receiving any personal gifts during his tenure with ISRO, DRDO, or as the President of India. Any gift received as President was recorded and sent to the government's treasury office.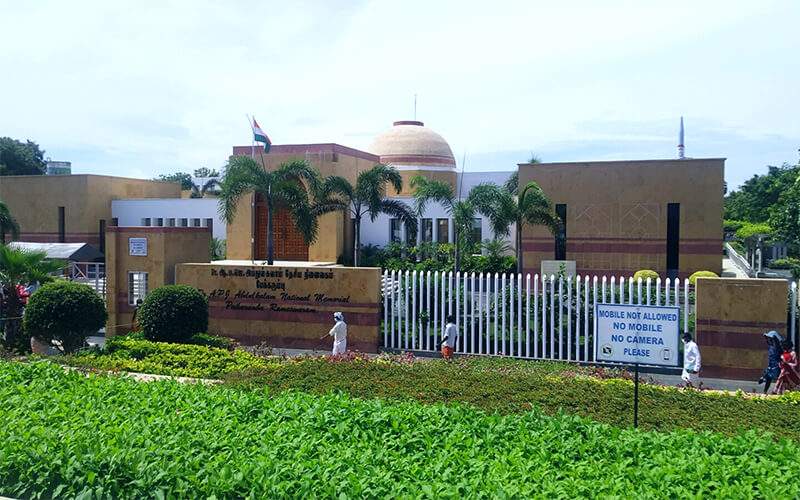 While he was an ardent fan of science and kept himself abreast of the latest technological developments, he never owned a television in his life. He got his news from the radio and newspapers. And neither did he own any electronic device. Dr. Kalam donated his life savings and salaries to several charitable organizations and government initiatives, including PURA, a scheme he helped conceptualize.
3. Dr. Kalam Was a True Patriot
Dr. Kalam was devoted to India and advocated love for one's country to precede love for one's religion. He was among the very few nationalists who being a peace lovers, wanted India to become a military power to protect its people and culture. He wanted Indians to rise to their highest capabilities. In his book Wings of Fire, he called for three visions for India – Freedom, Development, and Strength. Through these three elements, we can build self-respect and self-confidence. 'Only strength respects strength' was his belief.
People like Dr. Kalam were a rare category of statesmen who neither bothered about politics nor power. Neither money nor success mattered to them – yet they achieved all of this and wore all of it lightly. The Abdul Kalam Memorial Rameshwaram is only a fitting tribute to such a great man.
If you are in Rameshwaram and looking for budget-friendly hotels in Rameshwaram, visit us.