Experience an Amazing Glass Bottom Boat Ride in Rameshwaram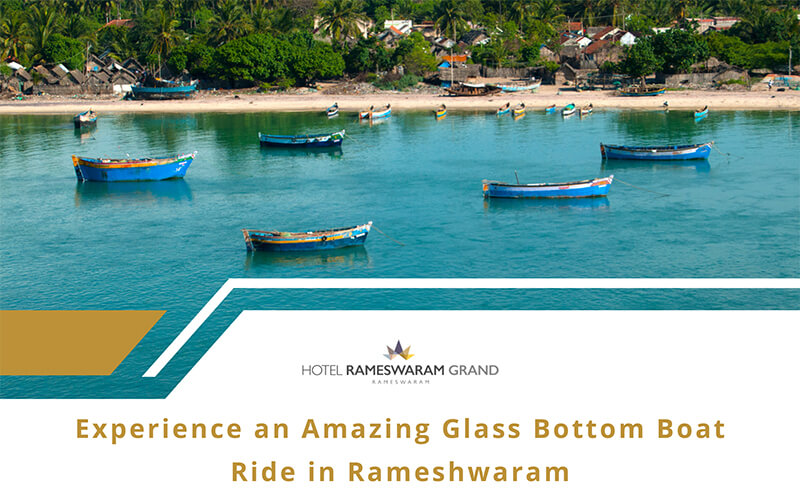 Rameshwaram is full of surprises. Apart from the temples and religious significance, you must explore several other exciting tourist attractions. Being an island town, Rameshwaram has many beaches and adventurous water sports that you must experience. Read on if you are curious about the Glass boat ride in Rameshwaram.
What is So Special About a Glass Boat Ride?
A unique feature of the glass boat ride in Rameshwaram is that the boat has a glass bottom. This transparent glass offers a clear view of underwater marine life and coral reefs. In fact, the glass boat ride is one of the few places in India offering a one-of-a-kind experience to tourists. This glass boat ride in Rameshwaram takes you on a journey through the beautiful waters of the Bay of Bengal.
Where Does the Boat Take You?
The ride begins at the Rameshwaram beach, and the boat takes you out to sea, where you can see schools of colorful fish, seaweed, and even sea turtles swimming in crystal-clear waters.
The boat also takes you near the famous Pamban bridge in Rameshwaram. This railway bridge is one of the longest in India. A glass boat ride at Pamban bridge offers a majestic ocean view and is a blissful experience. The glass boat ride at Pamban Bridge costs around Rs. 300 – 400 but is subject to change.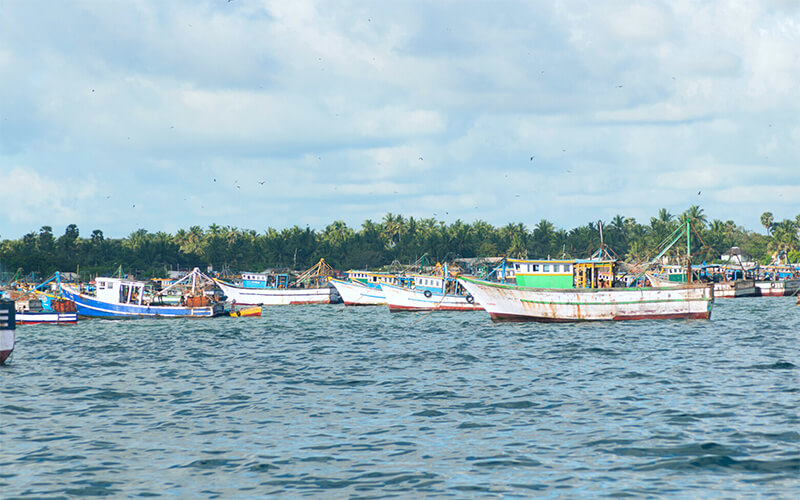 The glass boat ride also offers an opportunity to learn more about the area's marine life and coral reefs. The tour guide is knowledgeable and provides interesting information about the different species of fish and plants seen during the ride.
What Are the Other Attractions Besides the Glass Boat Ride?
In addition to the glass boat ride, visitors can enjoy other activities such as swimming, jet skiing, kayaking, snorkelling, and more. You can also explore religious sites in Rameshwaram, such as Ramathasamy Temple, Agni Theertham, and Ram Setu. The other places you can explore include, Dhanuskodi, APJ Abdul Kalam Memorial, and Krusudai Island. The town is also known for its delicious local cuisine and traditional handicrafts.
Glass Boat Ride in Rameshwaram Location and Entry Fees
You can enjoy a glass boat ride in Rameshwaram in several places. However, most boat-riding spots are very near the main town of Rameshwaram. In fact, you don't have to worry about your accommodation since most Rameshwaram hotels are located here. A glass boat ride in Rameshwaram is a must-do activity for anyone visiting the area. It offers an unforgettable experience that combines adventure, education, and natural beauty. So, if you plan a trip to Rameshwaram, remember to include a glass boat ride in your itinerary for a truly unforgettable experience.
Planning Your Accommodation
To avail the best rooms and amenities, you could choose Hotel Rameshwaram Grand. The hotel offers affordable rooms with 24/7 room services situated in the heart of Rameshwaram town. Book your rooms online here or visit us or call us at +91 88254 66315.