3 Things to Remember When Booking Hotels in Rameshwaram Near Railway Station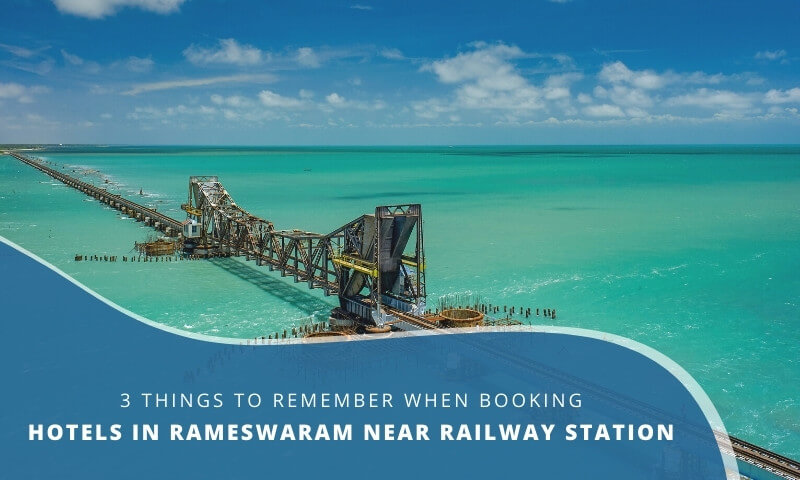 Rameshwaram is a popular spiritual destination for Hindus and an important place of worship for pilgrims undertaking the Char Dham yatra. Besides the Ramanathaswamy Temple and the Kothandaramaswamy Temple, there are several other popular tourist attractions, viz. the Lakshmana Theertham, Villoondi Theertham, and Nambu Nayagiamman Temple. People also visit Rameshwaram to visit Dhanushkodi and Ramar Sethu, a submerged manmade bridge of prehistoric times believed to have been built by Lord Rama. If you are visiting the place and need assistance looking for hotels in Rameshwaram near the railway station, read on:
Location
The Rameshwaram temple is a two-minute drive from the railway station. Similarly, the Kothandaramaswamy temple at Dhanushkodi is 12 minutes away from the station. If you are in Rameshwaram, choose a centrally located hotel close to all popular attractions. This is particularly true if you've decided to take mani darisanam, which could take up to 3 to 4 hours, depending on the crowd. After a tiring day, you need a hotel that's each to reach, saving time and energy. Choosing hotels in Rameshwaram near the railway station also helps meet emergency needs, especially if you're travelling with an older person.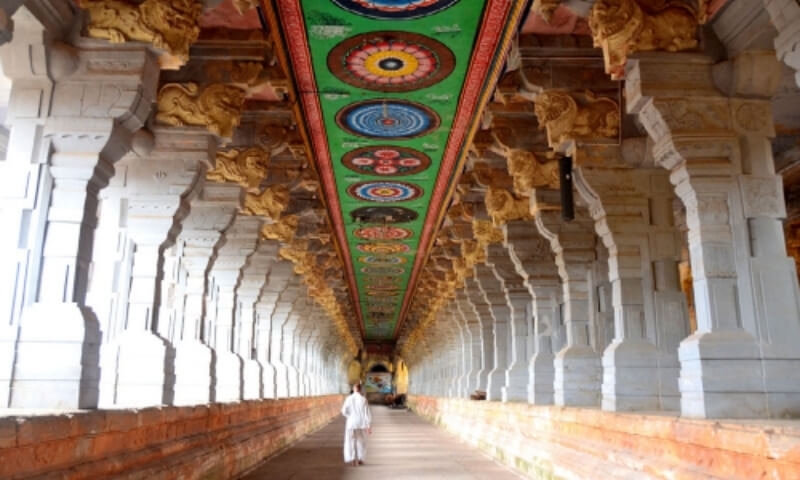 Make Sure The Hotel Caters To A Wide Audience
When searching for hotels to stay in Rameshwaram, look for accommodations that cater to a broader audience. A business traveller would prefer to stay in a hotel with high-speed internet, while elderly travellers prefer hotels with a ramp and 24×7 working elevator. Foodies will likely look for hotels with in-house restaurants. Families traveling with young kids want hotels with entertainment centres for kids, preferably a kid's pool.
At Hotel Rameswaram Grand, we offer a wide range of facilities, including a 24-hour concierge, express laundry service, airport transfers, and tour guide arrangements. At The Curry, our multicuisine restaurant in rameshwaram, we provide Gujrati, Bengali, and Jain cuisine besides the usual North Indian and South Indian cuisine. And for international travellers, there's a range of continental delicacies as well.
Read Ratings and Reviews
It is important to read experiences from guests who have stayed in the same hotel. This will help you get an idea about their quality of service and amenities. You may have trusted images posted on the hotel's website about general hygiene and cleanliness. Still, there's nothing you can do after checking into the hotel if the room isn't clean or the bathroom isn't well maintained.
Look for the average opinion about the hotel on the internet. Check ratings and read reviews of as many guests as you can to get a general idea about the quality of the hotel. But don't get carried away by individual positive or negative reviews – they could be fake or written out of spite.
Whether you're a solo traveller, a business traveller, or visiting Rameshwaram to complete your Char Dham or Jyotirlinga yatras, call us if you're looking for hotels in Rameshwaram near the railway station.
Here's the link https://goo.gl/maps/d4wyfWX8wEhf347GA to reach us quickly and easily.