The Top 3 Things You Can Do in Rameshwaram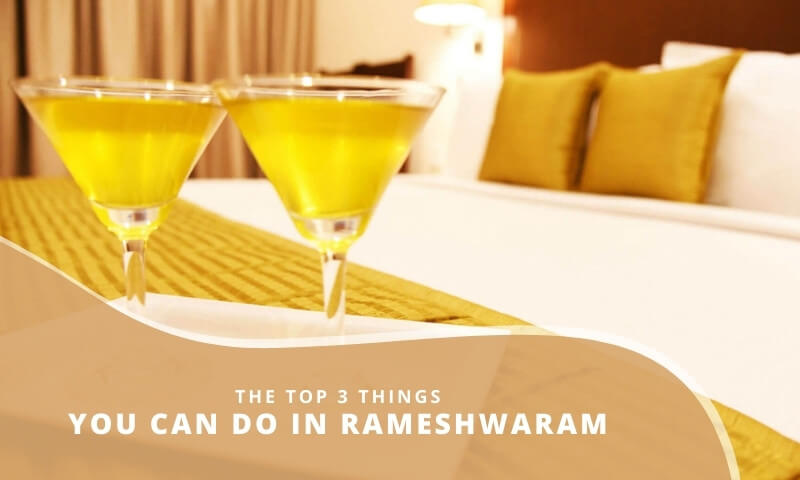 We all know Rameshwaram to be one of the char dhams, or four abodes that help one achieve salvation. But did you know its coastline is home to India's largest biosphere reserve and home to rare marine species like the dugong? Or that it is one of the best places to go kayaking in India thanks to the rich marine life around Palk Strait? If you are planning a trip to this beautiful island and looking for accommodation hotels in Rameshwaram, read on to learn more about the island:
1. Go On Glass Bottom Boat Rides:
The Gulf of Mannar Marine National Park, Dhanushkodi, is a biosphere reserve and home to over 3600 different marine flora and fauna, including the endangered dugongs or sea cows, dolphins, sea cucumbers, herrings, sea turtles, and several colourful ornamental fishes. The reefs are so vibrant and beautiful that they're often referred to as underwater tropical rain forests.
Because of its ecological sensitivity, tourist activities are limited. But you board a glass-bottom boat from Mandapam to gaze into the clear blue waters and witness the expansive marine life. Dhanushkodi is an excellent place for photography enthusiasts looking to capture rare birds like crab plovers, bar-tailed godwit, and migratory birds like red knots and eastern knots. You could also sign up as a volunteer for a nature and wildlife conservation programme. And if you're looking for family rooms in Rameshwaram, call us.
2. Walk On the Ram Sethu:
Adam's Bridge, aka Ram Sethu, is a 50 km bridge that connected India to Sri Lanka a few hundred years ago. There are several legends related to this coral reef chain – the Hindus believed it was built by Lord Rama's monkey army or Vanar sena to rescue his wife, Sita. Muslims believe that Adam landed on Adam's Peak in Sri Lanka and crossed to India through the bridge after being expelled from the Garden of Eden. In fact, there is archaeological evidence to prove that the bridge was above sea level and passable on foot up until a cyclone that destroyed the channel in 1480 AD.
You can walk on the bridge for some distance because of the shallow waters and check some of the floating stones on the island. Don't forget to call us if you are looking for accommodation hotels in Rameshwaram near the beach.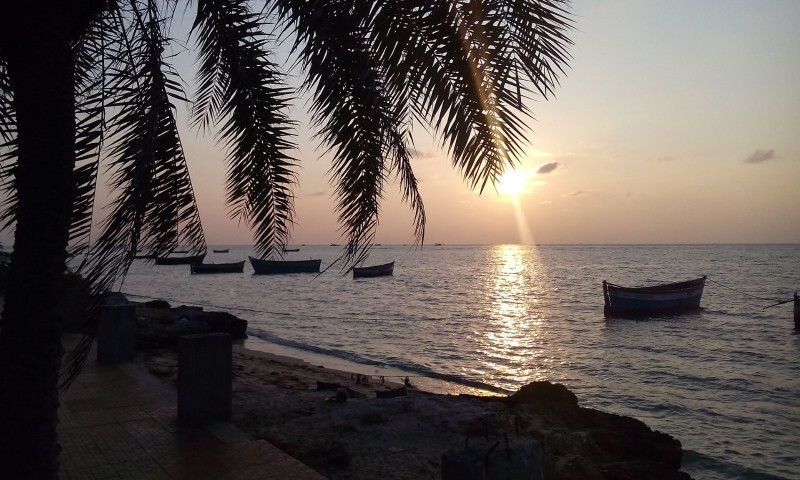 3. Enjoy Water Sports in Rameshwaram:
Rameshwaram has plenty of things to offer to water sport enthusiasts with its ecological diversity. There are plenty of water sports companies that offer plenty of age-appropriate adventure water sports activities. Some activities include jet-skiing, stand-up boarding, snorkelling, windsurfing, and kayaking. If you're travelling in a group, consider going on a banana ride or bumper ride.
Call us or fill in the online contact form if you are looking for accommodation hotels in Rameshwaram. Here's the link https://goo.gl/maps/d4wyfWX8wEhf347GA to reach us quickly and easily.