How to Choose Budget Hotels in Rameshwaram? 3 Tips to Remember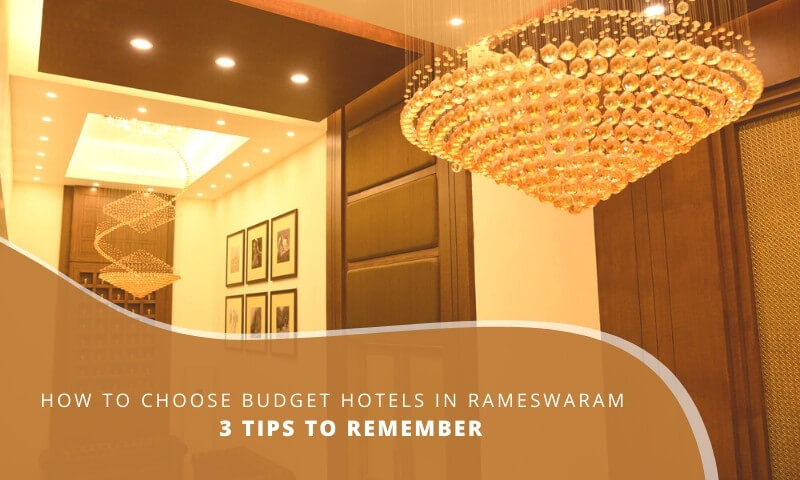 Did you know districts with spiritual places welcome more tourists than those with hill stations and other attractions? Rameshwaram, for instance, attracts millions of tourists every year. In fact, it is believed that the Kashi pilgrimage is incomplete without a visit to the Ramanathaswamy Temple in Rameshwaram. While there are plenty of luxury accommodations, not everyone can afford them. Read on if you are looking for budget hotels in Rameshwaram:
Check The Location:
Make sure you look for budget hotels in Rameshwaram near the temple. This is important for a variety of reasons. For one, you can visit the temple on time for mani darisanam, a special darshan that happens every day early in the morning. The mani is made of a precious stone and is believed to belong to sheshnag, Lord Vishnu's seat. Also, it is thought that after the mani darisanam, you must take a bath in all the 22 kunds or wells. Since it could get quite crowded, reaching the temple as early as possible helped.
Also, the entire process of mani darisanam, bathing, and then darisanam takes around 4 hours and is very tiring. Rather than walking several miles to your hotel, it's best to choose a hotel that's close to the temple.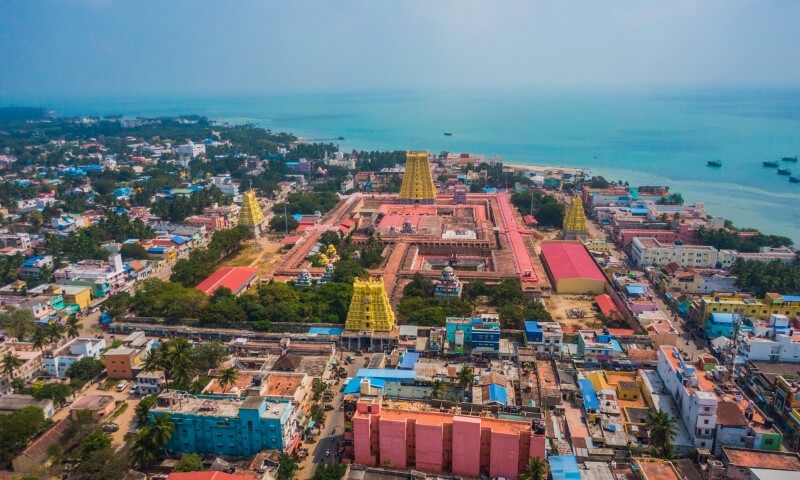 Read Reviews Carefully:
Don't just take the hotel's word to be true. If you cannot ask for references from locals about a hotel, try the next best thing – ask for an opinion on social review sites like Trip Advisor or Mouthshut.com. Google My Business is also a great place for reviews. But make sure the reviews are genuine – some are overly positive and often fake, while others are written out of spite by a disgruntled guest. If the average opinion on the internet is fairly positive, the hotel is worth trusting. But if the consensus seems negative, it's best to skip it and look for other budget hotels in Rameshwaram.
Make An Overall Comparison:
High price does not always translate into better facilities. Sometimes, hotels hike their rates only to separate themselves from the crowd while offering the same amenities any mid-budget hotel offers. Compare the facilities provided by these hotels and the price offered by various budget hotels in Rameshwaram to choose the one that's best for you. The facilities provided by these hotels must match your requirements and travel style. For instance, if you're traveling with an older person accustomed to eating a particular cuisine, does the hotel provide multicuisine dining options? Do they offer tour guide options? Can they arrange for darshan tickets or other facilities like travel and airport transfer? Does the hotel employ staff proficient in multiple languages? Answer to questions such as these is important to decide on the best budget rooms in Rameshwaram.
If you are in the island city and looking for budget hotels in Rameshwaram, call us or ping us on our Facebook page. Here's the link https://goo.gl/maps/d4wyfWX8wEhf347GA to reach us quickly and easily.