5 Things You Didn't Know About the Ram Setu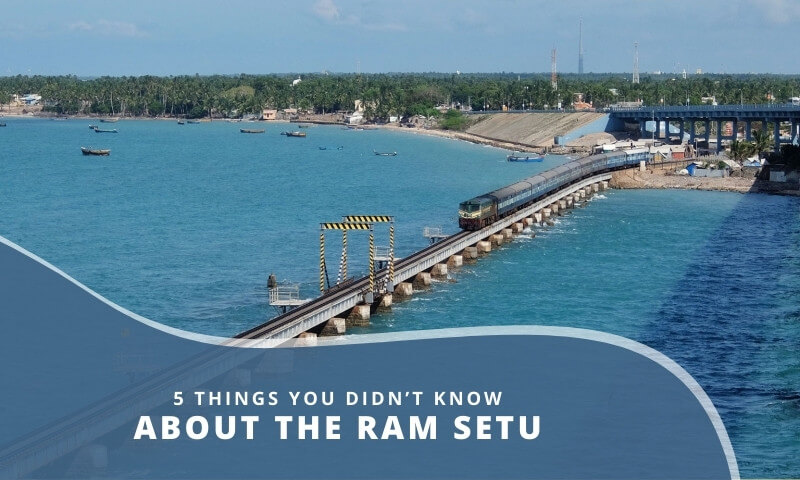 Don't let the satellite images of a few kilometres of dotted corralled shoals fool you into believing that the Ram Setu is something frivolous. This shallow sea platform could be as old as 125,000 or 7,000 years old depending on who you trust. Also, depending on who you believe, the bridge could have been built by Lord Rama's Vanar sena, by Adam, or formed naturally by sedimentation. Here are a few other mysteries you probably didn't know about the Ram Setu:
1. Ram Sethu was Probably Not Built by Monkeys:
Valmiki's version of Ramayana claims the bridge to have been built by Vanar sena, which has since been translated to mean an army of monkeys. But van in Sanskrit means forest and nar mean monkeys – maybe he told people from the forests, referring to people from an earlier age or, they could be just that – forest people.
2. You Can Walk on the Ram Setu:
The Ramanathaswamy Temple records suggest that the Ram Sethu was entirely above sea level until 1480 when a cyclone submerged it completely. Today, while tourists cannot walk to Mannar Island, they can walk a short distance from Dhanushkodi, thanks to the shallow waters.
3. Nala built the Bridge:
The bridge is also called Nala Sethu as it was supposedly built under the supervision of Nala, the son of Vishwakarma. It is believed that Varuna, God of the Ocean, suggested Lord Rama ask Nala and Nila to help build a bridge owing to a curse thrown upon them by Sage Narada that whatever they threw in the water wouldn't sink.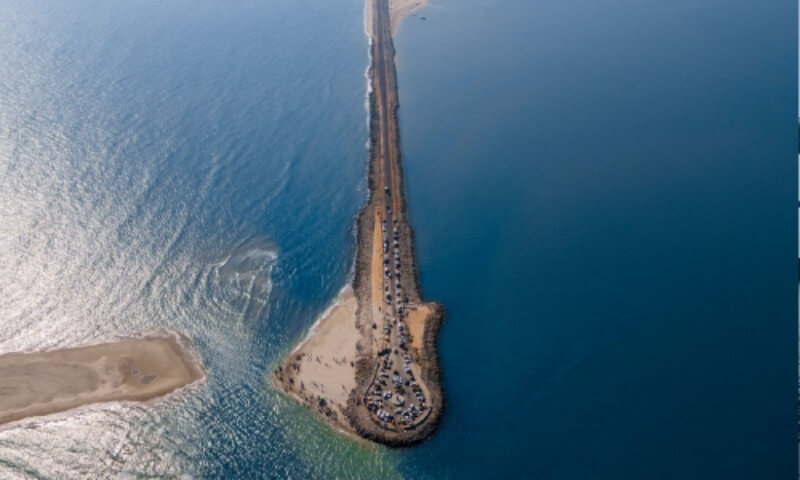 4. The Bride is Also Called Adam's Bridge:
The bridge is as significant to Muslims and Christians as to Hindus. It takes its name from the Abrahamic belief about the Garden of Eden. Muslims believe that the garden is located in Sri Lanka at Sri Pada, a mountain with a footprint-shaped mark on the peak, locally called Adam's Peak. It is believed that this was the spot where Adam fell after being expelled from Eden. He had to cross this bridge to journey into mainland Asia.
Ibn Khordadbeh first mentioned the bridge in his 9th-century book, Book of Roads and Kingdoms. The earliest map that mentions this structure as Adam's Bridge is in 1804 by a British cartographer about the Abrahamic myth—looking for Rameshwaram hotel rooms? Call us to enquire about available rooms in Rameshwaram and other facilities.
5. There are Different Dates About When the Bridge was Built:
Some oceanography experts suggest the bridge could be 7000 years old, roughly dating it to be around the time of the Ramayana. A team from the Centre for Remote Sensing at the Bharathidasan University carbon dated the age of the bridge to be around 3,500 years old. And other researchers claim the beach could be about 125,000 years old.
Call us or fill in the online contact form to learn more about our Hotel Rameswaram Grand accommodation. Here's the link https://goo.gl/maps/d4wyfWX8wEhf347GA to reach us quickly and easily.